This is one of our most popular services available. It's made a big difference for many of our customers and is provided with the highest level of excellence. With this service, we ensure all details are simple, seamless and handled in a timely manner. Whenever you work with Eve Global Solutions - Decoration & Interior design, you can trust that you're in great hands.
Custom-Made Panels, Custom Made Wall art panel
HOW TO ORDER:
Click on

Contact Us For Details

Fill up the details of contact person

Under the

"Requirements details

"

field,

please provide the following information:
Height and Weight Panels.

Colours

Design

Any special request
4. Upload the picture / File reference design
We have provided you with a list of different patterns to choose from in the listing pictures. You can select your pattern number from the image and write it In the "Requirements details" field., OR you can send us any pattern design you have chosen on the internet.
Search the phrase "VECTOR PANEL" on google, There are hundreds of shops that are selling beautiful designs.
WHICHEVER DESIGN YOU SELECT, WE WILL PRODUCE THAT PANEL FOR YOU. Just send us your selected pattern link.
5. Wait for our sale team to contact you for the quotation.
6. Once confirmed with the quotation, 50% deposit required to proceed the order.
7. PROOF DRAWING: Within 72 hrs. after you submitted your order we will send you PROOF DRAWING. So PLEASE check our messages/ email after placing the order.
Partition / Screen


Partition / Divider / Screen Panels
Sale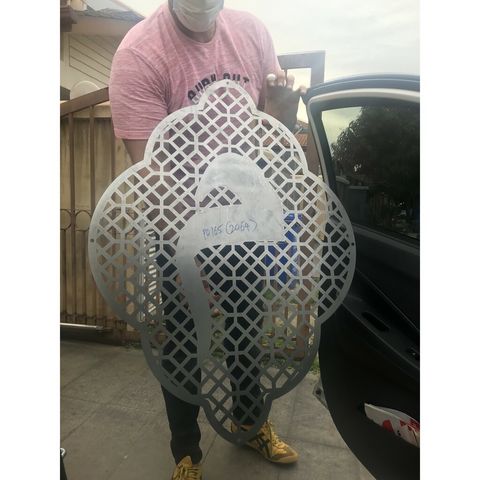 Laser Cutting Services for Metal